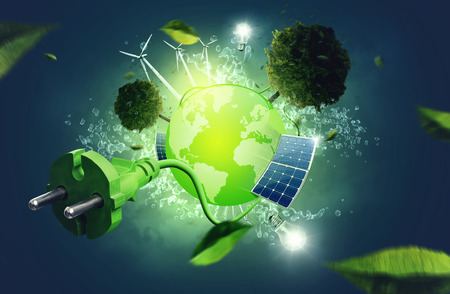 The global energy storage market is growing by leaps and bounds due to well-designed state energy policies and declining storage cost. Although the annual installation size of energy storage sat at under 0.4 gigawatts back in 2012, it currently sits at right around 6 gigawatts and is expected to grow to more than 40 gigawatts within the next five years.
There are a variety of different renewable energy markets across the world that are helping guide this growth.
Here are a few markets to keep an eye on in 2019.
Energy Storage in China
Although China hasn't been strong historically when it comes to energy storage, it appears as though they're poised to change that in 2019. They have more than 2 gigawatts worth of electrochemical storage projects underway at the moment and are predicted to keep growing as a renewable energy market next year.
Wind Power in Japan
There has been some hesitancy in Japan to bet big on offshore wind energy in the past, however Tokyo Electric Power Company, which is one of the largest utility companies in Japan, sounds like they're ready to take the leap.
If all goes according to plan, it would provide a huge boost to the global energy storage market.
Solar Power in Nigeria
Nigeria has the largest economy in Africa at the moment and is also the biggest oil producer on the continent. Yet, more than 50 percent of the people in the country don't have direct access to clean energy.
This could all change in the coming year as Nigeria makes a push to establish its solar market.
Energy Storage in the U.S.
America already leads the world in energy storage, but that isn't going to stop U.S. companies from continuing to push forward with new renewable energy projects. California, Hawaii, New York, the Carolinas, and Massachusetts are all expected to play a big part in further energy storage developments in 2019.
At Pope Energy, we specialize in developing and constructing large-scale solar photovoltaic projects for our clients and work towards reducing your energy costs with batteries and other energy storage technologies. Call us at 855-767-3363 today to see how a solar development project could benefit you.