Commercial & Agricultural Solar Developer
Based in Boston, Pope Energy is one of New England's leading commercial solar developers. We develop and construct larger scale photovoltaic (PV) solar installations throughout Massachusetts, Rhode Island, New Hampshire, Vermont, and New York.
With 38 years of industry experience, Pope Energy always works to ensure the total satisfaction of our clients and partners throughout every step of the commercial solar development process.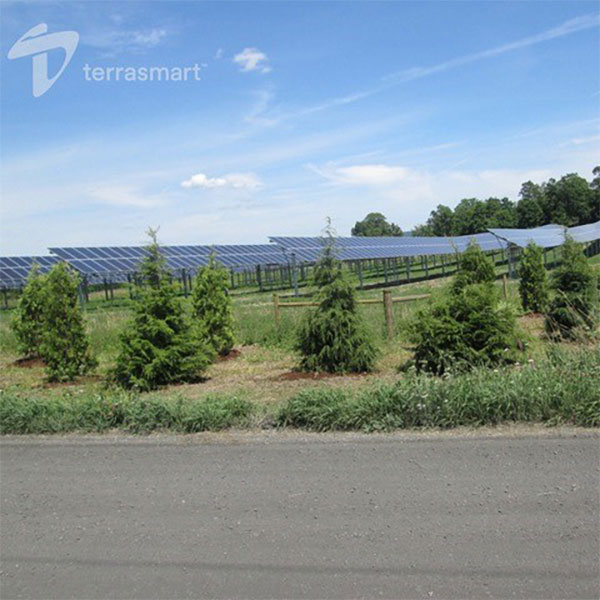 Agricultural Solar Solutions
Pope Energy provides agricultural solar solutions, often known as agrivoltaics, agrivoltaic farming or dual-use agricultural solar, that produce large amounts of renewable energy without affecting a farm's ordinary, day-to-day operations. Dual-use agricultural solar design involves raising the panel height to allow the growing of crops or grazing of animals on the farmland at the same time.
The solar land-lease payments for dual-use agricultural solar offer tremendous value to the farm's annual income adding value where no opportunity otherwise existed. Whether the land is used for grazing cattle, replacement heifers or crops, our agricultural solar designs can be created to complement farm operations.
We are actively looking to build new relationships with farmers to lease their land to install dual-use agricultural solar projects, as well as leasing land that contains one of the following Prime Farmland soils, Farmland soils of Unique Importance or Farmland soils of Statewide Importance.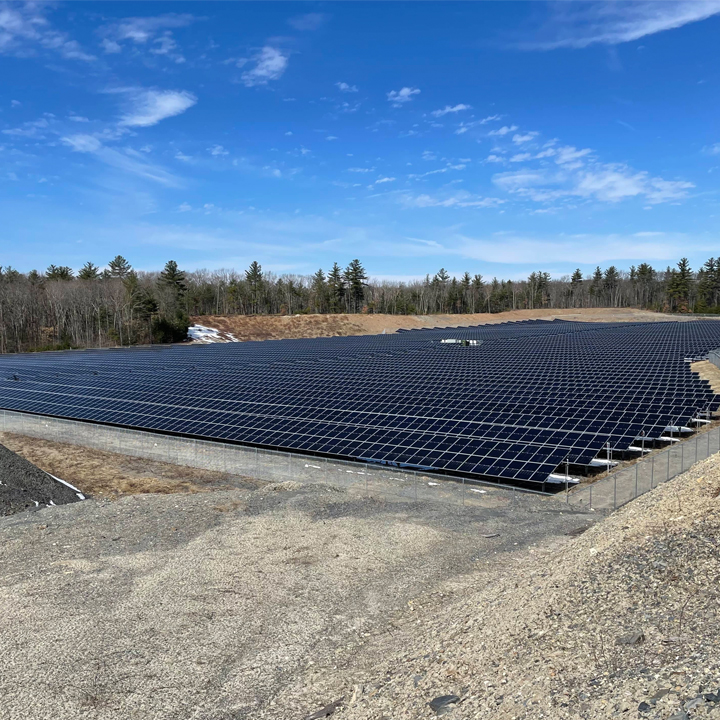 Commercial Solar Solutions
As a top solar developer in Massachusetts, Pope Energy provides full-service, turnkey commercial solar solutions for businesses and landowners. From project and land development to system installation and financing, we offer comprehensive solutions for commercial solar projects.
Our projects range from larger-scale ground-mount, dual-use agricultural solar, solar parking canopies and rooftop solar projects. Our team of engineers oversee every aspect of a project's success, with the expertise and resources to provide ongoing operations and maintenance services.
Solar Services
Pope Energy has the industry experience, personnel, and network to assist in the development of each and every commercial PV solar system throughout New England. Using our turnkey solutions, we are able to help businesses and landowners navigate the commercial solar development process and significantly reduce total energy costs.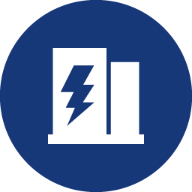 Energy Storage
By adding a battery to a solar energy system, land and business owners can increase their levels of self-consumption while decreasing their dependence on the utility grid.
For solar + storage solutions, our team provides:
Financial and Electrical Analysis of the Storage Benefits
Existing System Battery Feasibility Tests
Identification of Necessary System Upgrades
Ongoing Battery Use Recommendations
Commercial PV
Commercial businesses and landowners can affordably adopt green energy solutions with the help of our team. We are able to:
Procure Solar Rebates and Incentives
Secure Industry and State Financing Opportunities
Develop Highly Detailed Site and System Plans
Procure System Components and Permits
Ensure a High-Quality PV System Installation
Maintain PV System to Ensure Ongoing Success
EPC
We specialize in the engineering, procurement, and construction (EPC) of large-scale solar developments and offer turnkey solutions for every step of the installation process. Our engineers:
Perform Site Surveys, Electricity Demand Analyses, and Solar Feasibility Tests
Procure and Deliver the Solar Equipment and Permitting Paperwork along the Project Timeline
Oversee the Installation of System Components and Interconnection to the Utility Grid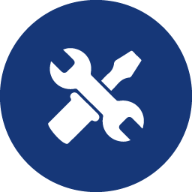 Solar O&M
Although they are largely turnkey solutions, solar energy systems require proper monitoring to maintain efficiency. For our investors or installation customers, we provide:
System Monitoring and Performance Analysis
Quick Problem Identification, Troubleshooting, and Solution Development
Solar Servicing such as Component Replacement, Rewiring, or Solar Panel Cleaning
Customer Support and Continuous Power Optimization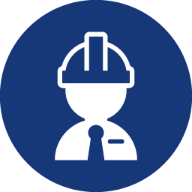 Solar Installation
Our expertise in solar design, building, construction and finance have allowed us to assume all EPC responsibilities, as well as the management of all construction aspects for large-scale solar projects:
Proper Solar Engineered Plans
Well Qualified and Experienced Solar Engineering and Installation Teams
Total Construction Management and Supervision
Acquisition of Only Tier 1 Materials and Equipment
Solar Financing
A solar energy system is an investment in long-term, renewable electricity. The upfront costs can seem daunting, but we're able to help identify the best solar financing options for you. This includes:
Identifying and Procuring Available Rebates and Incentives
Qualifying Installations for Accelerated Depreciation
Utilizing Local Solar Specific Financing Options
Leveraging Bank Relationships for the Best Possible Rates
Request More Information
Have a question about the process or want to talk through your next solar project? Let us know down below and one of our team members will reach out shortly.