Solar + Storage
Recent renewable energy policies adopted by forward-looking states has resulted in the rapid expansion of solar + storage and stand-alone storage applications reducing the "duck curve" and stabilizing grid operations for otherwise intermittent renewable energy generation. Pope Energy specializes in utility scale solar + storage projects and larger scale canopy, roof, and agricultural solar + storage projects.
What is Solar + Storage?
Solar + storage is a term that is used to describe any storage medium or battery-backed solar energy system. Solar + storage is required in order to operate an off-grid, standalone system. Batteries are quickly gaining popularity in grid-tie solar systems as well because they come with both financial advantages and peace of mind.
These batteries can increase the "self-consumption" level of your building's energy system. If lights, security and other electrical systems are being powered at night, a battery enables the building to run on excess energy that is produced that day, rather than drawing from utility power. This is commonly referred to as "load shifting," and can also be used in conjunction to avoid increased time-of-day, high-demand utility electricity rates.
Solar energy storage can be used to create a completely self-sufficient, off-grid electricity production and use system. If the electricity grid is shut off due to line repairs or potentially dangerous weather conditions, then a building with a solar battery can continue to operate. Depending on the capacity of the solar storage, a system may be able to run a building as normal or in a limited capacity each day.
How It Works
In some instances, solar storage batteries can be installed on existing grid-tie systems. However, many systems may not have "battery-ready" inverters, which would cause the need for a system upgrade. For the absolute best results, new solar energy systems are drafted and installed with a battery incorporated into the electrical design.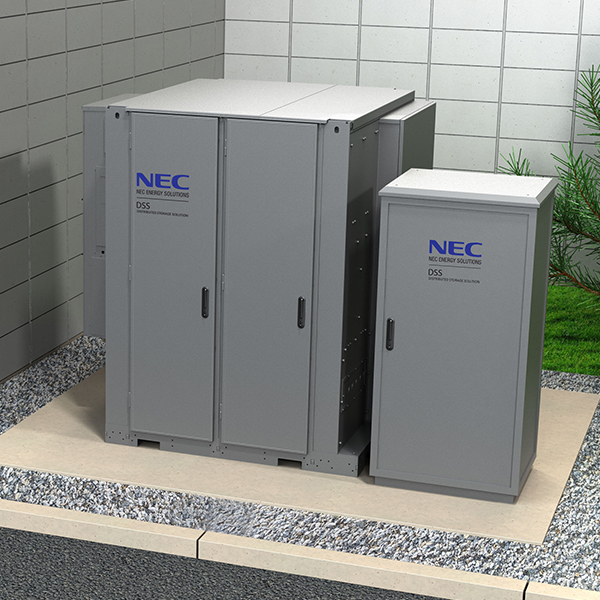 Energy Storage Benefits
Energy storage is quickly becoming the means of adding reliability to intermittent renewable energy resources. Not only does energy storage eliminate electrical surges caused by cloud cover or "flicker," it also stores electrical energy to meet peak demand periods that typically occur late in the afternoon when the sun is no longer shining.
Eliminating the "Duck Curve" will save ratepayers money as higher total cost fossil fuel generators are no longer required to respond to peak daily demand.
Massachusetts, after the issuance of the State of Charge Report by the legislature, created requirements for the Clean Peak Energy Standard and the SMART Energy Storage Regulations and Guidelines.
The result is that the SMART program rewards solar paired with energy storage, typically lithium batteries, and the Clean Peak Energy Standard rewards discharge of that battery in times of historic peak demand providing intermittent renewable resources to be significant contributors to efficient grid operations.
Solar projects incentivized by the SMART program must be paired with energy storage if the project is in excess of 500 kW AC. This means that our expertise in solar + storage allows us to include energy storage in every solar project we complete.
Solar + Storage Solutions
Building owners throughout New England are adopting solar + storage systems as a way to maximize their solar ROI and remain prepared in case of a grid outage. We serve customers throughout Massachusetts, Rhode Island, Connecticut New Hampshire, Vermont and New York. Contact us today if you are interested in looking into a solar + storage energy system.
Request More Information
Have a question about the process or want to talk through your next solar project? Let us know down below and one of our team members will reach out shortly.